The so awaited second night of the Festival di Sanremo 2023 gave us new songs to fall in love with, with the remaining artists finally performing on that stage.
I  might say it was almost an easy show, for our hots Amadeus, Gianni and Francesca: no surprises, no one smashing anything on the stage and no disruptions, if not some minor tech issues with a couple of singers.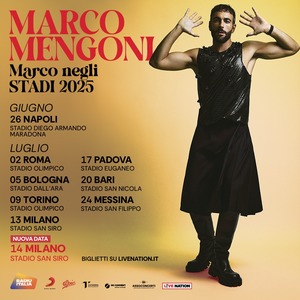 What we predicted here, it is almost reality: Marco Mengoni is still leading the rankings after two nights. The Press Room – that was the only one to vote for the first 2 days – decided that the best artist/song so far it is Marco. There is still a long way to go till the big final on Saturday night, and changes, surprises can still happen.
I can't obviously say that I completely agree with the rankings so far: Elodie in 5th position is not what I was wishing for, nor what I was expecting.  She might still climb a few positions up with the televote and the Demoscopic Jury, though.
The Long Awaited Reunion
And what a big return on that stage of Festival di Sanremo 2023 for Paola e Chiara: the two sisters from Milan that after their victory at Sanremo in 1997, became international stars and gave us some of the best Italian-pop songs of those years.
Love, jealousy and misunderstandings teared them apart, but they are finally back together.
Yesterday on the Stage of Festival di Sanremo 2023, the duo sang "Furore" – an up-beat / dance pop song that is so classical of their repertoire. Years have passed since their last show on TV, but Paola & Chiara have still the same energy, able to let you jump from the sofa and dance and sing along till the end if the song.
Their choice to have hot dancers and a sexy choreography worthed all the time we waited for them to sing (they were the last singers of the night to perform).
Brave Paola & Chiara: your song is stuck in my head now!
STANNO CANTANDO IN GAY SU OGNI NOTA!!! Bentornateeee @paolachiara !! #Sanremo2023 #Titina23 pic.twitter.com/fnuRpfLnXF

— Raffa (@halfblood) February 8, 2023