. You can two tickets for the Eurovision 2020 Grand Finale in Rotterdam.
This year marks the 70th anniversary of the European Broadcasting Union (EBU) and, for the occasion, they are looking for inspired interpretations of Marc-Antoine Charpentier's Te Deum – a captivating piece of music composed in the 17th century which is also the anthem of the Eurovision.
You can play it with spoons, do it as rap, folk, opera, drum 'n' bass or the way you like the most, the important thing is to listen to your inspiration.
Be creative, be different, be bold.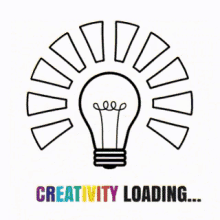 The team is looking for voices that reflect EBU's public service values, those of universality, diversity, excellence and innovation, so there are infinite possibilities.
Do you need any inspiration? Then listen to the original version of Charpentier or a version of the anthem reworked by a yodeller, accompanied by Swiss alphorn and accordion!
The winner will get:
Two tickets for the Eurovision Song Contest 2020 in Rotterdam
Hotel accommodation on the night of the Grand Final (16th May, 2020)
Reimbursement of up to CHF 800 for travel expenses (including two flights within Europe)
Noel Curran, EBU general manager, said,
"Public service media offer value to millions of people with dynamic, informative and fun content. But, for our 70th anniversary, we are delivering the creative witness to our audience, which is among the most innovative and diverse in the world. This is a reference year for the EBU – in 70 years we have seen enormous progress in technology, platforms, programming and services and we will continue to do so – but creativity has been, is and will always be central to what we offer. It is now time to see how the audience will interpret this special musical challenge."
This is what you need to do and when:
The songs must be published on Instagram in a video (60 seconds or less), between 12th  February and 1st April 2020, using the hashtag #EBU70contest and tagging @ebu_hq
The winning video will be selected in late April. The contest is only open to over 18s – check the contest rules here.
Good luck 🙂