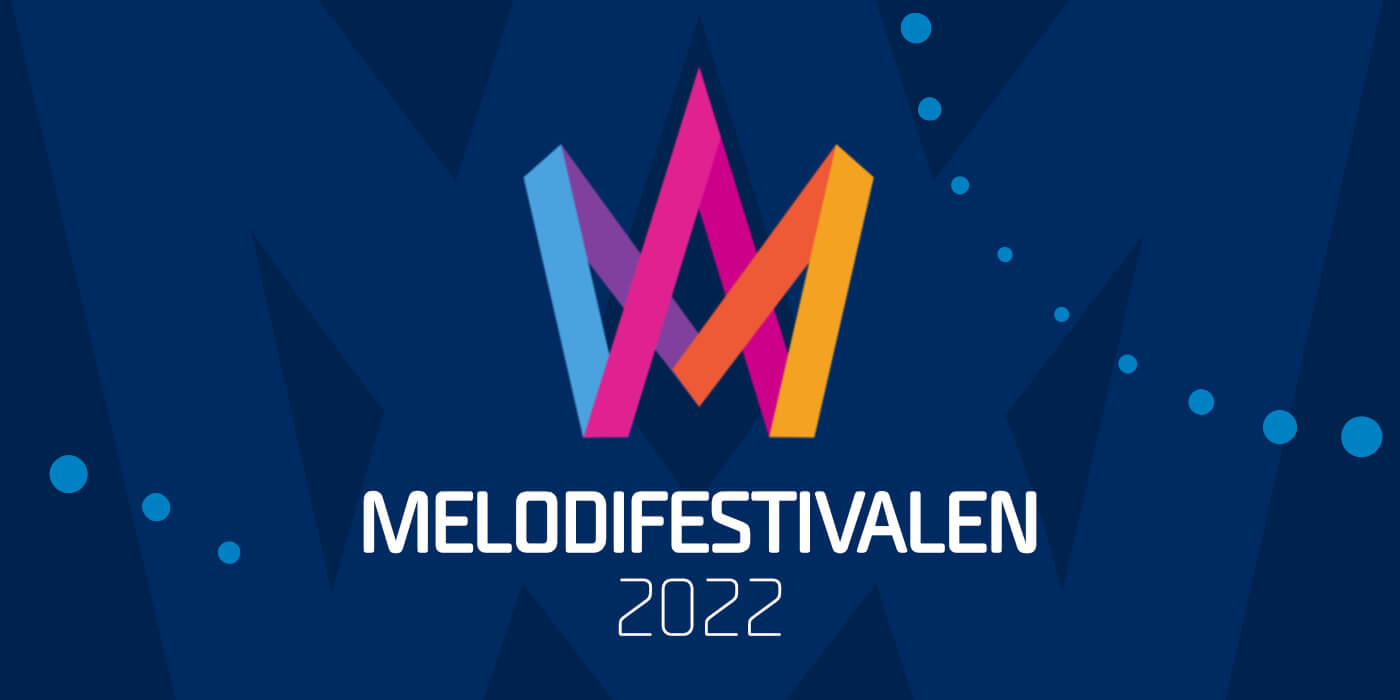 The Swedish broadcaster SVT had revealed the full line-up of 28 acts participating in the Sweden's national final for Eurovision: Melodifestivalen.
After a forced break caused by the pandemic, the usual tour across Sweden will happen again and six shows will be spread across five Swedish cities. Oscar Zia, who competed both in 2014 and 2016, is in charge of hosting the shows and further details on other possible hosts are still to be announced.
These are the dates and stops of the Melodifestivalen 2022:
05 February: Malmö – Malmö Arena (Semi-Final 1)
12 February: Göteborg – Scandinavium (Semi-Final 2)
19 February: Linköping – Saab Arena (Semi-Final 3)
26 February: Lidköping – Sparbanken Arena (Semi- Final 4)
05 March: Örnsköldsvik – Hägglunds Arena (Andra Chansen)
12 March: Stockholm – Friends Arena (Grand Final)
And here's the final line-up for this year's competition, along with songs and composers/producers:
Alvaro Estrella – 'Suave' (Linnea Deb, Jimmy "Joker" Thörnfeldt, Joy Deb, Alvaro Estrella)
Anders Bagge 'Bigger Than The Universe' (Anders Bagge, Jimmy Jansson, Peter Boström, Thomas G:son)
Angelino 'The End' (Angelino Markenhorn, Julie Aagaard, Melanie Wehbe, Thomas Steengaard)
Anna Bergendahl 'Higher Power' (Anna Bergendahl, Thomas G:son, Bobby Ljunggren, Erik Bernholm)
Browsing Collection 'Face In The Crowd' (Carolina Karlsson, Mimi Brander, Moa Lenngren, Nora Lenngren, Sandra Bjurman, Jimmy Wahlsteen)
Cazzi Opeia 'I Can't Get Enough' (Bishat Araya, Jakob Redtzer, Cazzi Opeia, Paul Rey)
Cornelia Jakobs 'Hold Me Closer' (Isa Molin, David Zandén, Cornelia Jakobsdotter)
Danne Stråhed 'Hallabaloo' (Danne Stråhed, Fredrik Andersson, Erik Stenhammar)
Faith Kakembo 'Freedom' (Laurell Barker, Anderz Wrethov, Palle Hammarlund, Faith Kakembo)
John Lundvik 'Änglavakt' (Anderz Wrethov, Elin Wrethov, Benjamin Rosenbohm, Fredrik Sonefors, John Lundvik)
Klara Hammarström 'Run To The Hills' (Jimmy "Joker" Thörnfeldt, Julie Aagaard, Anderz Wrethov, Klara Hammarström)
Lancelot 'Lyckligt slut' (Lancelot Hedman, Niklas Carson Mattsson)
LIAMOO 'Bluffin' (Jimmy "Joker" Thörnfeldt, Sami Rekik, Dino Medanhodzic, Ali Jammali)
Lillasyster 'Til' Our Days Are Over' (Jimmy Jansson, Palle Hammarlund, Ian-Paolo Lira, Martin Westerstrand)
Linda Bengtzing 'Fyrfaldigt hurra!' (Thomas G.son, Linda Bengtzing, Myra Granberg, Daniel Jelldéus)
Lisa Miskovsky 'Best To Come' (Lisa Miskovsky, David Lindgren Zacharias)
Malin Christin 'Synd om dig' (Jonathan Lavotha, Oliver Heinänen, Malin Christin)
Malou Prytz 'Bananas' (Alice Gernandt, Jimmy "Joker" Thörnfeldt, Joy Deb, Linnea Deb)
MEDINA 'In i dimman' (Jimmy "Joker" Thörnfeldt, Sami Rekik, Dino Medanhodzic, Ali Jammali)
Niello & Lisa Ajax 'Tror du att jag bryr mig' (Yvonne Dahlbom, Niklas Grahn Linroth, Jesper Welander)
Omar Rudberg 'Moving Like That' (Omar Rudberg, Gustav Blomberg, Amanda Kongshaug, Kristin Marie)
Robin Bengtsson 'Innocent Love' (David Lindgren Zacharias, Victor Sjöström, Victor  Crone, Viktor Broberg, Sebastian Atas)
Samira Manners 'Want To Be Loved' (Samira Manners, Fredrik Andersson)
Shirley Clamp 'Let There Be Angels' (Mats Tärnfors, Pelle Nylén, Shirley Clamp, Jakob Skarin)
Tenori 'La Stella' (Dan Sundquist, Kristian Lagerström, Marcos Ubeda, Bobby Ljunggren, Sarah Börjesson Wassberg)
Theoz 'Som du vill' (Tobias Lundgren, Axel Schylström, Tim Larsson, Elize Ryd, Jimmy "Joker" Thörnfeldt)
Tone Sekelius 'My Way' (Anderz Wrethov, Tone Sekelius)
Tribe Friday 'Shut Me Up' (Isak Gunnarsson, Robin Hanberger Pérez, Noah Deutschmann)
Who do you think will follow Tusse? Which acts are amongst your favourites this year?