After the life-changing referendum in the country, Switzerland announced that same-sex weddings will take place from 1st July 2022.
You will surely remember the great victory of that 64.1% of voters that wanted equal rights for the Swiss population, and now, the government finally announced that the first same-sex weddings in the country will start to be celebrated from 1st July 2022. We do have to remember though, that since 2007, the country has allowed civil partnerships for same-sex couples.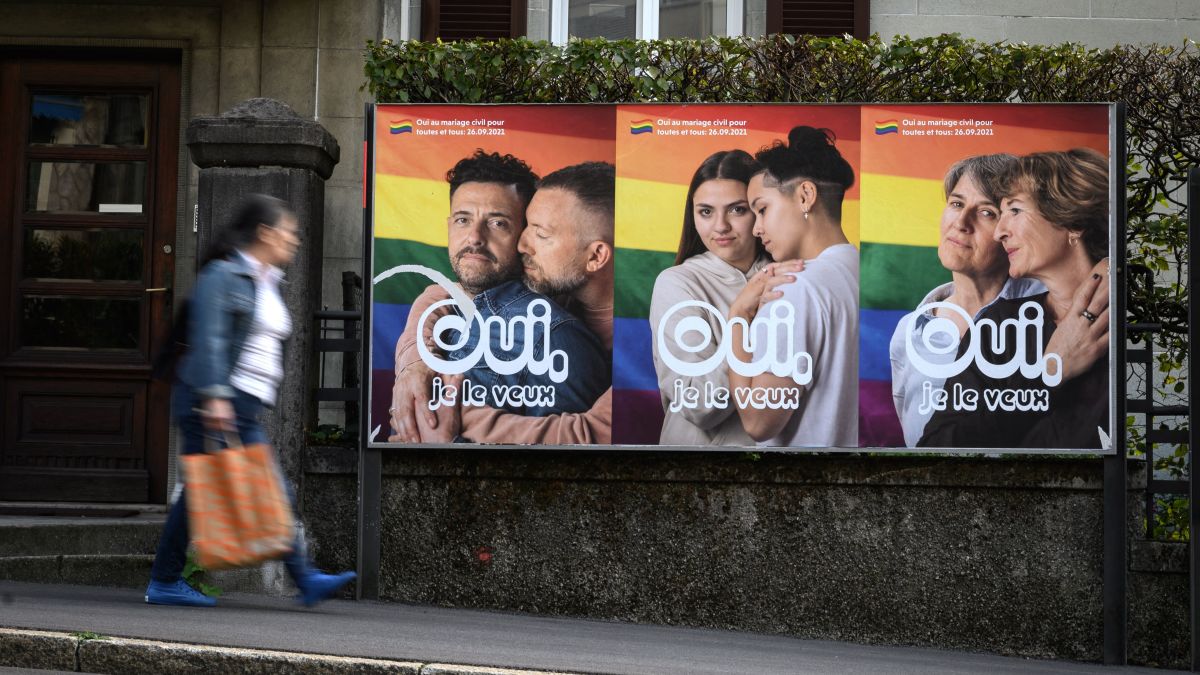 This big change in the constitution of the country, will also mean that same-sex couples will be allowed adopt children together, that was only restricted to straigh-married-couples in Switzerland before this law. 
The Swiss Government also announced that starting on 1st January 2022, Switzerland will recognise the marriages of same-sex couples who marry abroad instead of treating the unions as civil partnerships.
The legislation, however, means that taking part in a civil partnership will no longer be possible in Switzerland as of 1st July 2022  but all of those couples already in civil partnerships that wish to maintain them without changing their status to married, will be allowed to do so.
Switzerland is one of the last western European countries to introduce marriage equality, even though it only introduced its first law banning LGBT+ discrimination in February 2020. With this in mind, this country becomes the the 17th in Europe to legalise same-sex weddings as of September 2021, joining Austria, Belgium, Denmark, Finland, France, Germany, Iceland, Ireland, Luxembourg, Malta, the Netherlands, Norway, Portugal, Spain, Sweden, and the UK that are all legally performing same-sex marriage ceremonies.
Italy is still missing to this list, as there is a long way to go for the government to get rid of those fascist parties bloking the civil advancement of the Country, but we are sure that sooner or later, this fantastic country will follow Europe in a rainbow of equal rights.