A bid for pop-drag-superstardom with a song, an anthem title Outside In.
It is a triumphant and fierce electro-pop song written by Little Boots, Tom Aspaul and Gil Lewis, the one that Tia Kofi decided to use as debut single. An honest invitation to look "beyond the surface".
Tia Kofi had to Sashay Away in yesterday's episode of RuPaul's Drag Race UK (Season 2) but she was able to win the hearts of thousands of viewers from the UK and from around the world with her honesty, uniqueness and persona. Amongst all the other queens of season 2 in UK, she was the one remained absolutely true to her-self and her drag-alter-ego. 
Speaking to GayTimes she said: "It unleashes the things you've always wanted to do. My drag has always been about that pop princess energy and living that life, because it's something you don't think you'll have access to. That's the great thing about this platform, that I now have the opportunity to write, record, make a music video and sing the songs I've always wanted to. When this song came forth I was like, 'This is gold. This has to happen.' It felt like the right moment and the right thing to do."
The song is a hymn to stop being superficial, and to look more under the surface, as Tia also says: "There's a lot of superficiality and people just see the exterior, but we should all be looking deeper. Everyone's tweeting hilarious things and posting a lovely selfie on Instagram, but the struggle is real at the moment for everyone."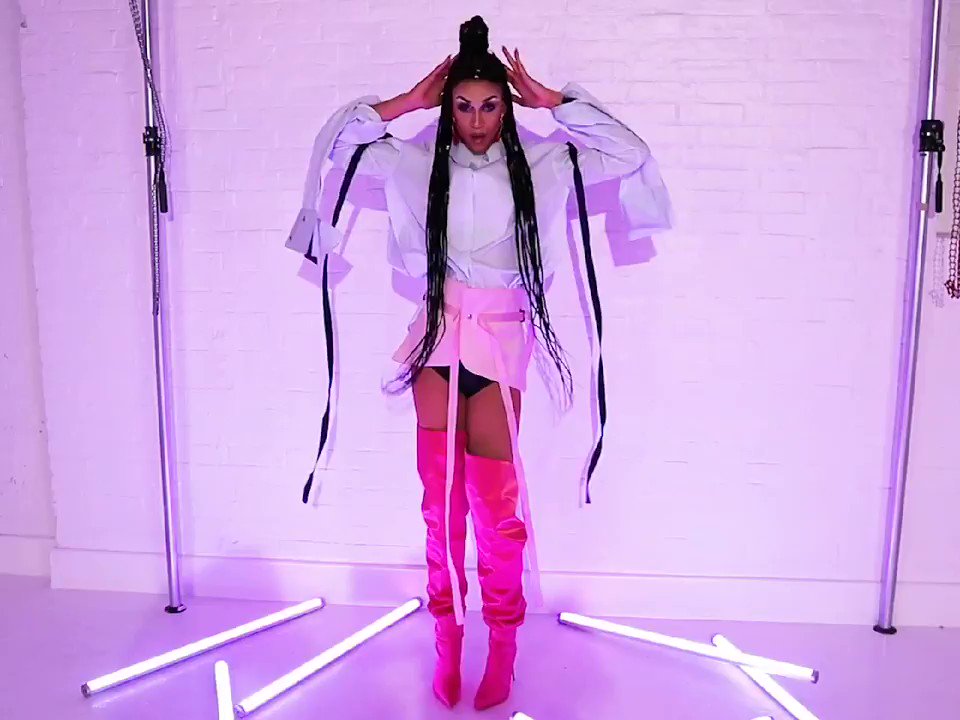 According to Tia, this song is going to be part of a bigger music project.
Outside In is able to catch your attention from the very first 10 seconds, the music makes you want to dance and sweat, sweat and dance and crave for more music. It is a radio hit for sure, one of those songs that you don't get bored with.
We can't wait to listen to more Tia's hits, and for the moment being, let's all enjoy this firs single.