Police in Poland have interrogated university students after they filed an official complaint against a homophobic, anti-abortion, anti-LGBT+ professor.
The Center for Monitoring Racist and Xenophobic Behaviours in Poland reported that some students at the University of Silesia In Kotowice – Southern Poland – have been interrogated by police officers for hours and when they left they were 'shaken'…. almost in shock.
In a Facebook post yesterday, (that you can also see above), the organisation reported what the students went though: "This looks like an audition for intimidation, not standard law enforcement activities," wrote The Center for Monitoring Racist and Xenophobic Behaviors, which is providing legal support to the students. Officially, students were not informed for what reason they are being told to testify.
"All they know is that this has something to do with a complaint that students submitted to the university authorities against Dr Ewa Budzyńska."
Lawyers from Ordo Iuris – a conservative Christian legal think-tank that opposes equal marriage and abortion, and is supporting Ewa Budzyńska – were at the police station questioning the students about their complaints. Students rightly also pointed out that Budzyńska, who is an associate sociology professor at the University of Silesia, "shapes attitudes based on false information incompatible with current scientific knowledge".
On the other hand, the situation looks even more complicated, also given the controversial and very homophobic political situation that Poland is facing now. In fact, Poland's deputy prime minister, Jarosław Gowin, also referred to the case sayin that "in the case of professor Ewa Budzyńska, from the very beginning I have been in contact with the authorities of the University of Silesia. At the beginning of the week I will present a bill to protect freedom of speech and research at Polish universities. We will not allow extremely ideologised environments to censor."
ANTI LGBT+ zones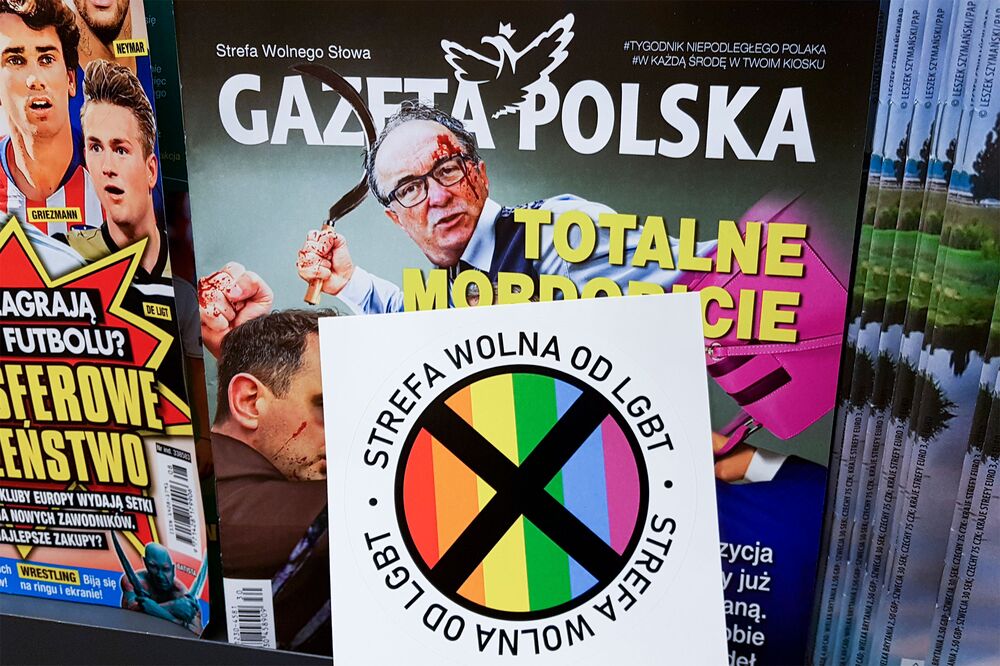 Poland recently introduced what they called the "ANTI LGBT+ zones" or "LGBT+ free areas" and has seen a tremendous increase of intolerance, racism and homophobia all over the country, putting the LGBT+ community in serious risks. Like Hungary – the other socially and politically complicated eastern EU country – Poland has started a sort of political dictatorship silencing all kinds of different ideologies that do not obey to "religiously acceptable normality".
United Nations, on their side, are trying to eradicate these extremisms from those countries.