Becoming a Titiner and loving it; Selecting my Top5 For Eurovision Song Contest and loving it even more!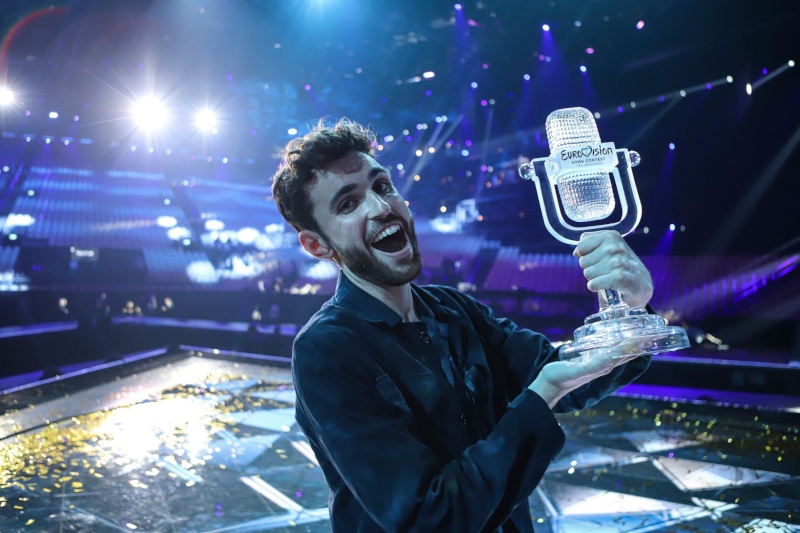 With the victory of Duncan Laurence in 2019, the contest moved from Tel Aviv to Rotterdam, an expected return on Dutch soil after 45 years since their last victory. The 65th edition of the show will surely be remembered as the first in history to be postponed (due to Covid-19) but also as the first to be aired without a live audience (which I am afraid it might probably have a negative impact on the show).
While 34 out of 40 participating countries will have to compete in the two semi-finals to gain a ticket for the grand final, the 'Big Five', joined by The Netherlands, will 'only' need to worry about bringing a decent act on stage.
But the question still remains, year after year, always the same: will one of the 'Big Five' triumph again this year?
At the moment (as of Saturday, the 27th of March 2021) the betting agencies can give us a clear (but still temporary) picture of what are the expectations for May's show in regard to the Big Five, and the answer is…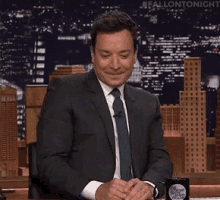 France and Italy, respectively in 3rd and 5th place, could have great chances to reach the 1st place or, at least, the top 3, but they are also the only two 'big five' in top 10 right now. Why? Are the other three so bad? Are the bookings unfair?
Let's find it out together:
5° Place: Germany: "I don't feel hate – Jendrik" (31° for the odds)
Germany is one of those countries in Eurovision that I can never predict: one year they decide to send the biggest masterpiece ever created by humankind and year after they decide to send a tune who reminds me more of a kid's TV show than Eurovision.
"I don't feel hate, I just feel sorry. You feel so very clever whenever you find another way to wear me down". Dear, Jendrik and, dear German friends, we really love you and the last thing we want to do with this article is to "wear you down" but the truth needs to come out once and for all: your song is just mediocre. This, though, has nothing to do with "how much clever I feel" on judging your entries, I promise. Your song this year is just not up to my – our – expectations.
Do not get me wrong, I love the happy rhythm, the sound of the ukulele, the hilarious lyrics and, let's be honest, Jendrik is really cute, but…I just don't consider it enough to compete against countries like Azerbaijan, Malta or even San Marino. A funny, catchy and happy song but not a contender for top 10.
I can still feel the shivers and the tears coming down my eyes for their 2018's entry in Lisbon("You let me walk alone" by Michael Schulte), why can't you just repeat that?
My forecast: below the 20° place (sorry Germany!)
4° place: "Spain: Voy a quedarme – Blas Cantò" (39° place for the odds)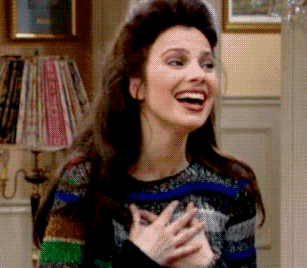 Oooww Spain, you surely know how to make me fall in love.
I mean, if there was a special award for the best ballad of the year, I believe Spain would be surely a strong contender.
The sweet orchestra's accompaniment, the romantic and melancholic lyrics and the powerful voice of Blas are just enough for me to believe that Spain is finally taking the contest seriously. But would that be enough? I am a Southern European guy who grew up in a country very similar to Spain under a cultural point of view. We love romanticism, we love the orchestra in the background and we always love that little sadness… so nope … it's easy for me to fall in love with this entry. I actually believe that if Blas one day will decide to submit a song for Sanremo, he would easily reach the top 3. But, as we know, Sanremo is not Eurovision and when we compare the Spanish entry to most of the other songs in the contest, Blas' song just sounds outdated and boring. There are voices in the Eurovision fandom about a remake of "Voy a quedarme" for the live show but I honestly cannot see this song reaching the top 15 on the grand final.
I love you Spain, I love you Blas, but I think Europe expects from you to be more like the 'soul of the party' and I just believe that this entry travels on the opposite direction!
My forecast: between 15th and 20th place
3° Place: United Kingdom: "Embers – James Newman" (21° place for the odds)
I mean, HELLOOO!! Is this really the UK? After so many poor entries, year after year (yes British friends, that is the only real reason. No political hate here whatsoever!), we can finally say 'Welcome back UK!'.
I will be very honest, when last year I listened to "My last breath" I thought we were going to experience the umpteenth UK's debacle. I liked the song, and I considered James's voice just incredible, but I genuinely did not think that that was enough to shine in the contest.
But, hey, he is back this year and his song just screams revenge!
A catchy upbeat tune accompanied by a trio of brass that reminds me of summer vibes, a real breath of freshness that I was sincerely not expecting by the BBC and that I am sure it will transmit lots of positive energies to the audience back home.
There is not much to add. I really enjoy their entry this year, it makes me joyful and, after a year of sadness and restrictions, this is all that matter!
My forecast: between 11th and 5th place
2° Place: Italy: "Zitti e Buoni – Mäneskin" (5° place for the odds)
Ok, before I start, I just want to clarify that I am Italian and, probably for many of you my opinion regarding this song might not look as impartial (apologies in advance). But I still consider this entry one of the potential contenders for a place in this year's top 5.
I have been living in the UK for almost 10 years now and, unfortunately, I do not know much about the new generation of Italian singers. Up to Sanremo 2021 I've had only heard the word 'Mäneskin' a few times on TV and social media (I didn't even know they were a rock band!) but when I saw them on the Ariston's stage, well, I must say that I was positively shocked.
I mean, seeing a group of young gender-fluid Italian artists, singing and screaming to the world about their diversity and almost desecrating one of the most conservative and old school stages in Europe, it's something that you don't see every day. A definite rupture with the past Italian entries that really gives me "top five" vibes.
Unfortunately, the lack of a live orchestra might cause the loss of some important points. However, only the rehearsals will give us an idea of how the Italian delegation will try to fully convince the public at home (and unfortunately, they are not the best when coming to staging).
My forecast: between 6th and 3rd place
1° Place: France: "Voilà – Barbara Pravi" (3° place for the odds)
I only have two words for France this year: Thank You!
Thank you for bringing such a wonderful and melancholic song with such a deep meaning and thank you for just being France.
You see, this act is exactly what I expect from France: elegance, style, meaningful lyrics and that inexplicable feeling of magic that only the French language can give me.
I loved this song since day one, when I watched Barbara's live exhibition and, so far, my opinion did not change much. This is not any song, it is an invitation for everyone to put aside the shadows of the past, believe in our dreams and do not be afraid to show the world who we really are.
Yes 'chers amis', for me 'Voilà' is, so far, the best entry of this year's 'top five' and, honestly, I cannot wait to see Eurovision back to France. Will this happen next year? Fingers crossed!
My forecast: Top 3!
Do you agree with me about my 'Top – big – Five'? Do you believe that the 'Big Five' rule should still exist? Let us know in the comment and use the HT #Titina21 #ESC2021