The first night of the Festival di Sanremo 2023 was broadcast yesterday, between praises and critics.
Is there something about the Festival di Sanremo that I really do not like? Yep! The useless and prolonged time of duration of the show.
It is true that Eurovision Song Contest created their competition taking inspiration and example from the Festival di Sanremo, but at least there are no dead times or useless/unwanted pathetic shows.
We told you to watch out for Marco Mengoni and Elodie, and here they are ranked respectively number 1 and 2 of the first night of the Festival di Sanremo 2023 (according to the votes received by the Press Room).
The Co-Host Chiara Ferragni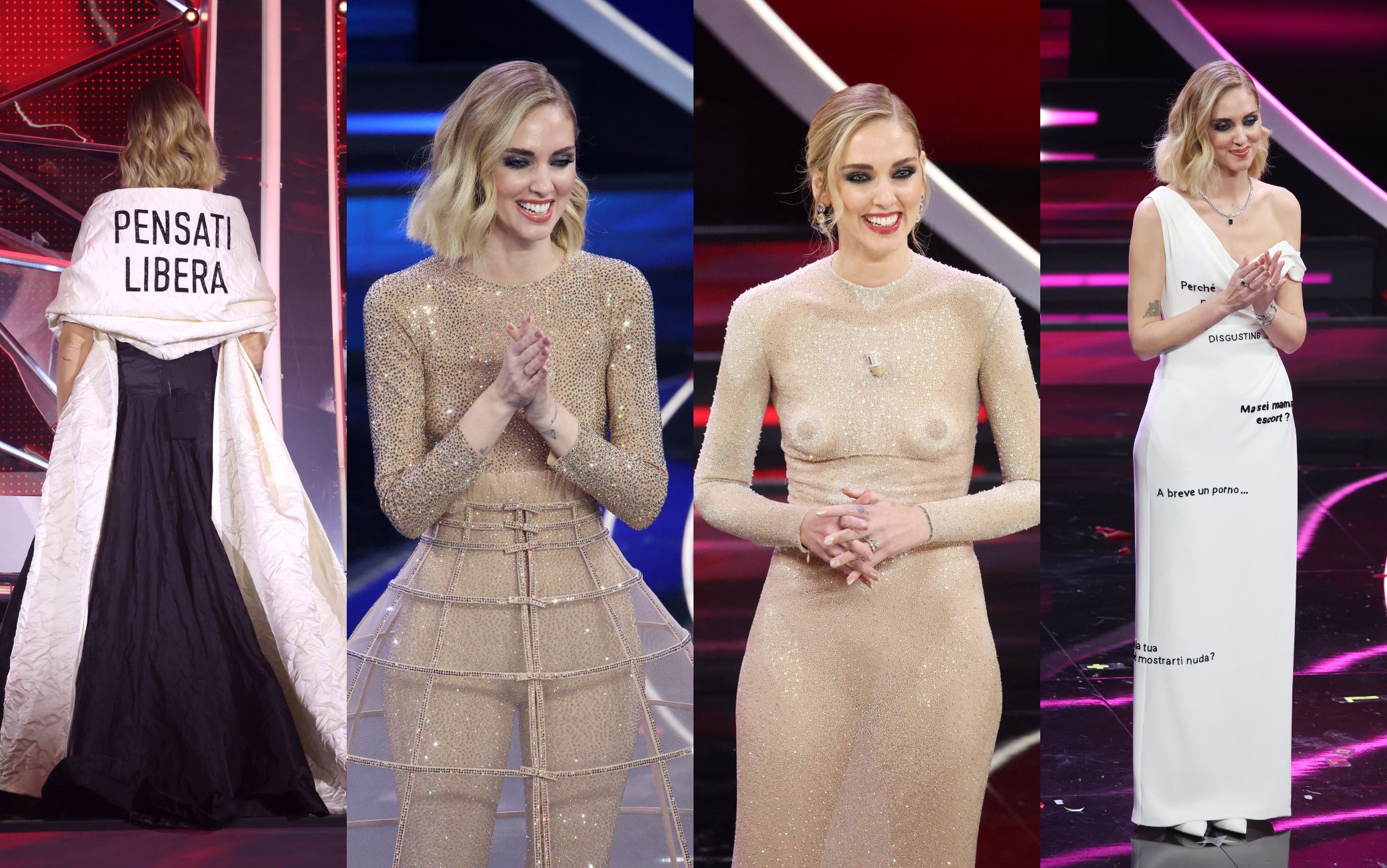 Co-Hosting the first night of the Festival di Sanremo 2023 there was the world-famous Chiara Ferragni, blogger and digital businesswoman, that might also be a real fashion icon, but let us feel like if she did not really belong on that stage.
Though, we would highly praise her messages of woman-empowerment ("feel free") and her monologue about what the society would want a woman to feel and to do, but how important it is for every single woman to feel that they are more than "enough"; that they deserve what they have and deserve to stay true to their-selves!
Chiara, your co-hosting skills might have been a bit weak, but you really made a point and gave us teary eyes with your strong and empowering words!
The show
Yes, we know that the show is too long, and by 11 pm our eyes start closing and our minds start thinking that we have to set our 6.00 am o'clock alarm to go to work. But yesterday, when we thought that there could have been no limit to boredom (after Marco Mengoni and Elodie sang, of course), there we have Blanco (co-winner of Festival di Sanremo 2022 with Mahmood), that because of a technical issue with the audio in his headphones, started kicking and crashing all the flowers and the scenography around him on that stage.
Now, it is perfectly understandable the stress an artist goes through while performing on such an important stage, and how much time and all the efforts they have to invest and put to give us a proper show. It is also more than understandable how much am artist would want every single performance to be perfect, but you do not destroy whatever you have around you ob that stage simply because you can't hear your voice and the music in your headphones!
There are so many ways to politely draw the attention of the hosts and of the tech-people around you: simply stop performing and wave your arms, you would have been listened right away!
By destroying the flowers and the scenography around you, you only showed your spoiled-childish side and really made everyone furious about what you did. Blanco, my love, artists might take a lifetime to build their careers, but it could only take 3 minutes to trash them away!
Remember to interact with us via social channels (Twitter, Instagram and Facebook) using our official hashtag  in combination with
See you later!